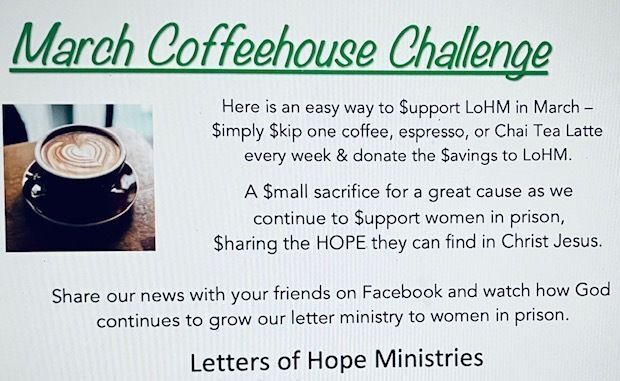 PRAISE GOD!! Today is the last day for our Coffeehouse Challenge!! There is still time to DONATE.
All of our efforts and your donations are to give these women HOPE for their future! The true HOPE they will find offered in Christ Jesus, and in Him alone.
Your donations will benefit women in prison as we continue to write encouraging letters and supply them inspirational books.
A HUGE THANK YOU for your participation. May the Lord pour a double blessing upon you for your support!!