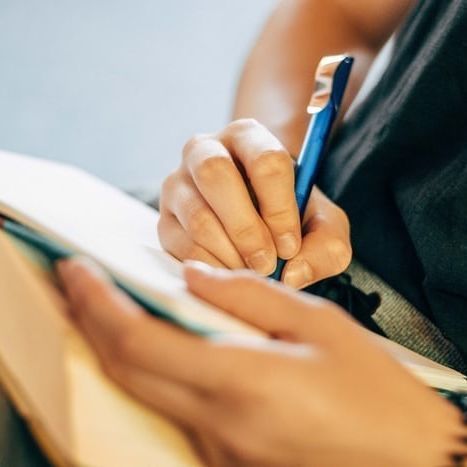 "I am sort of old fashioned – I love to write (I mean in long-hand) cards to others.  I like to receive letters too – don't get me wrong – I love texts, e-mails and phone calls, but when I get a card/letter in the mail from someone it really lifts my spirits and makes my day.  It doesn't matter if it's a card, a letter or what – just that it's handwritten.  And, more importantly, someone thought enough of me to sit down and actually write a note to me – two lines or two pages – didn't matter.  
    "I wasn't really aware of the Letters of Hope ministry until Margaret approached me some time back.  At that time, I was still working full-time and didn't feel I had the time to devote to the ministry with my other responsibilities and my job.  It was simply a "seed" in my mind that Margaret, a true saint, had placed there.
    "Long story short – I retired middle of January 2020 and announced it to my Tuesday Night Group.  God placed Margaret in that meeting and she again approached me about joining the ministry.  I was looking for ministries to get involved in – both that would allow me to work from home as well as those ministries that took me outside of my home to meet and visit people." 
Submitted by Cheryl Olsberg
     "I started with the Letters of Hope Ministry in February 2020 and it has certainly been a blessing - now I write to 2 ladies (one has already responded to my letter).  This is a ministry that takes time to sit down, pray and then write an encouraging note to someone I may never meet, this side of heaven.  God has given me the spirit of encouragement. It really makes my heart leap for joy that I can sit at my kitchen table, write a note and send it off to someone who is lonely, discouraged and down-hearted."