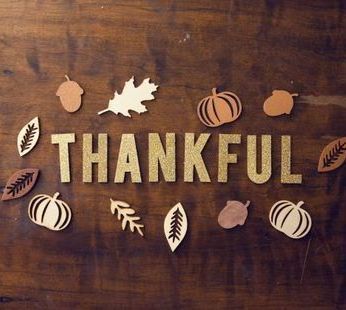 "Happy Thanksgiving, my friend. I know I have a lot to be thankful for and thankful that I don't have. 
I have a roof over my head and I am warm.
My meals are provided three times a day whether the taste is good or not.
Medical bills are being met. I have clothes to wear and shower to maintain hygiene.
I have literature and the Bible to read.
I am also thankful I don't have cancer or some other illness.
I have four beautiful children; I might not be with them but they're taken care of .
I don't have to sleep in my car this winter like last.
I'm sober.  I'm loved.
I have good intentions and a thirst like never before to grow, learn and be closer to the Lord. 
Thank you for your continued support and communication."
When we focus on our blessings, our attitude toward our circumstances change. Being thankful strengthens our relationship with God and increases our faith. As Thanksgiving approaches let your heart be filled with gratitude for all that God has done through Christ Jesus.
"Give thanks in ALL circumstances; for this is the will of God in Christ Jesus for you." 1 Thess. 5:18