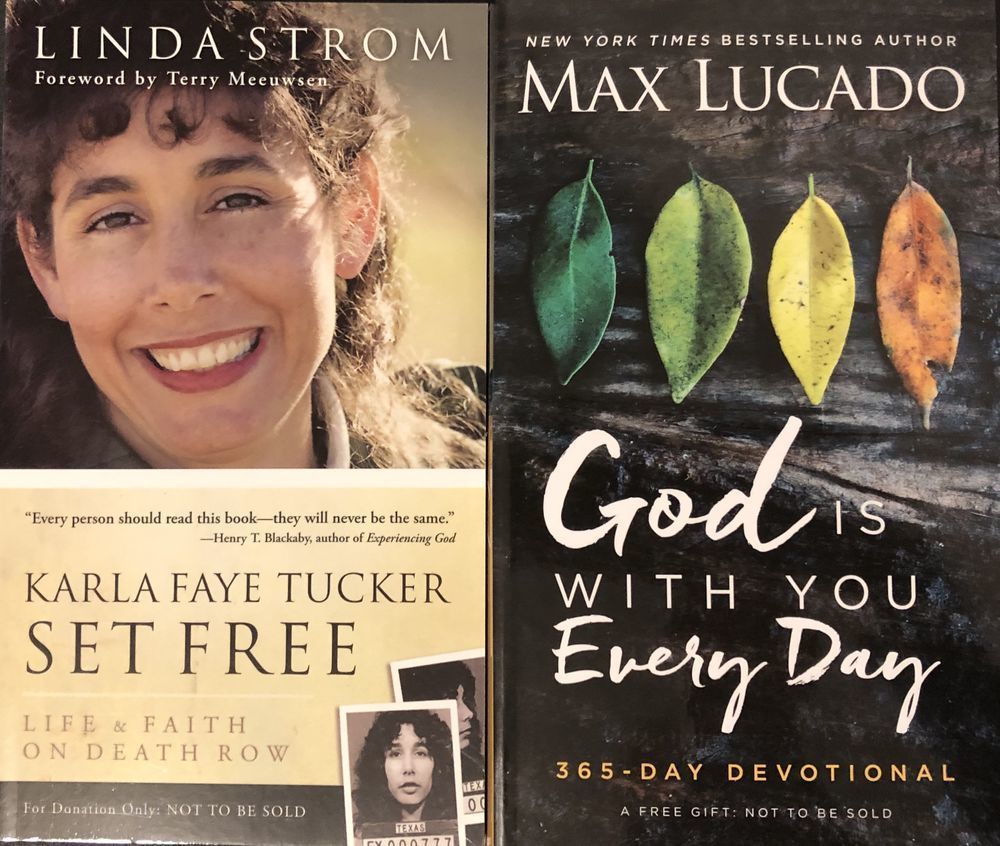 Letters of Hope Ministries not only encourage women in prison through our letters to them but we also supply daily devotionals and inspirational books during their time in prison.  Here is just one of a multitude of letters we receive sharing how much of a blessing our books are to them.
"I really appreciate all the books you have sent me and I read all of them. I love Karla Fay Tucker's story. It is very inspiring but sad at the same time, and Don't Waste Your Life was a good book as well!  Thank you so much!"
This precious "Thank You" is to all the donors that have helped us with our LoHM Book Drives.  Your support through Letter of Hope Ministries to ladies in prison is truly a blessing to each of them and it is having an impact on each of their lives.