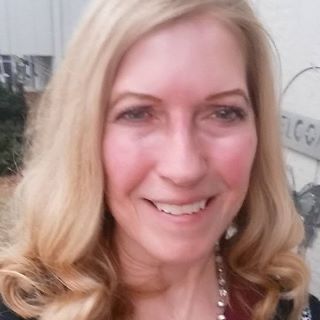 God has a way of connecting people for His purpose and plan. Margie shares how she became a letter writer with Letters of Hope Ministries.
In 2016, Margie went to a Good News Jail & Prison Ministry event. She reflected, "Didn't know why I needed to attend, just knew I had to be there.  It was Holy Spirit leading me. There was a video of a woman in jail who gave her testimony. It was inspiring and I just knew I needed to help in some capacity, I just didn't know what it would be.
"During a break, I met Margaret, who asked me how I'd like to help. She mentioned writing letters to women in prison. Writing is something I have always enjoyed. Instantly, Holy Spirit was guiding me to volunteer.  I thoroughly enjoy Letters of Hope Ministries - it's God telling me what my purpose is in advancing His Kingdom."
In addition to being a letter writer, Margie has served as a prayer coordinator for our team of writers, collecting prayers and each month sending out a prayer letter to our LoHM team.  She also blesses us with her homemade goodies for our Annual Cristmas Tea quarterly meetings. What a giving heart she has and such an encouragement to the ladies she writes and for our ministry team.