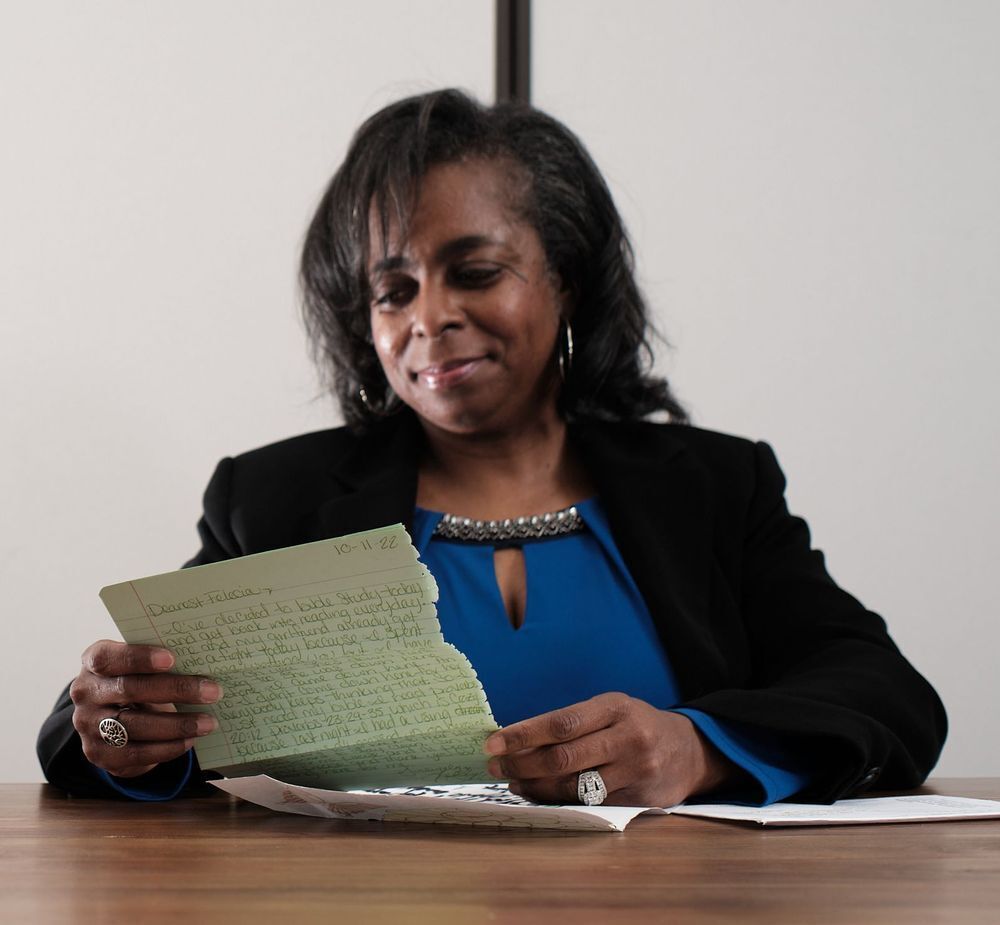 Felecia Enjoying a Letter
Our writers sometimes wonder if our letters are making any difference in women's lives. Here is a quote from a recent letter Felecia received:
"I want to thank you for being a constant in my life. I know when I leave prison you may no longer be able to write me. If you can write, let me know because having somebody that will pray for me is so appreciated."
Felicia shared, "These types of comments let me know that I am making a difference in someone's life."