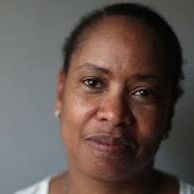 Looking for HOPE
A woman who has suffered a very difficult past wrote the following:
"I have been traumatized from my past that lead to my crime. I'm tired of hurting and being hurt. I'm just ready to stay sober and stop hurting my family and myself."
The Bible is filled with examples of hurting people, and Jesus was drawn to all of them. He is there to bring healing to broken spirits and encourage them as they begin their walk with God. Our writers support the ladies at NCCW by sharing the good news of Jesus and letting them know that they are not forgotten.
"For we do not have a high priest who is unable to empathize with our weaknesses, but we have one who has been tempted in every way, just as we are—yet he did not sin. Let us then approach God's throne of grace with confidence, so that we may receive mercy and find grace to help us in our time of need." Hebrews 4:15-16